Copenhagen, Denmark, October 19, 2020: Nagarro, a global leader in digital engineering and technology solutions, and NORDEN, a Danish shipping company with worldwide operations, announced that they have entered into a technology partnership to drive NORDEN's digital transformation through actionable intelligence and advanced analytics.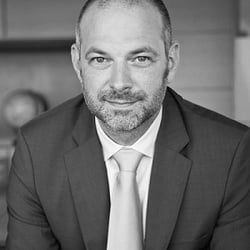 Sture Freudenreich
Nagarro will now be operating NORDEN's Enterprise Data Warehouse and both the companies will jointly develop and architect the new data foundation platform.
"In a small-margin business such as shipping, every decision counts. At NORDEN, we have embarked on a business strategy that involves putting data and advanced analytics at the heart of our decision-making. We have the data and now, Nagarro will help us take the leap in developing and operating the data foundation we need, to run effective business intelligence," said Sture Freudenreich, Head of IT, NORDEN. "We hope to develop our partnership with Nagarro as they can support us worldwide 24/7, with the agile and responsive mindset we are looking for in a partner."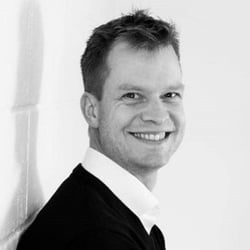 Michael Møller
A lot of the data is already available with NORDEN and with proper governance, structure, display, and analytics by help of Nagarro's team of experts, the data can be converted into insightful information, which can be used proactively for further insights and benefits.
"We are thrilled to work with NORDEN. They have a very proud history of more than 149 years in the shipping business, and with NORDEN's new digital initiatives, we are looking forward to our partnership with a lot of excitement. I believe we can help bring technical innovation as well as domain experience to the table to help achieve NORDEN's goals," said Michael Møller, responsible for Nagarro in Denmark.
About NORDEN
Founded in 1871, NORDEN is one of Denmark's oldest international shipping companies. NORDEN operates in dry cargo and product tankers worldwide. With 11 offices across six continents, NORDEN is an integrated part of the global commodity trade, delivering reliable and safe transport solutions to customers all over the world.
About Nagarro
Nagarro is a global digital engineering leader with a full-service offering. Nagarro specializes in "change the business" technology services, including digital product engineering, e-commerce and customer experience services, Artificial Intelligence and Machine Learning capabilities, cloud and IoT solutions, and consulting on next-generation ERP. The company has a broad and long-standing international customer base, primarily in Central Europe, particularly Germany, and in North America. This includes a number of global blue-chip companies and leading independent software vendors (ISVs), other market and industry leaders, and public sector clients. In total, the group employs over 8,400 people worldwide (as of June 30, 2020). Further information is available at www.nagarro.com.