Press Release
20 May 2022
2 min read
Radar Research: Nagarro, a leader in creating customer value in Sweden
Nagarro is the top-ranked IT vendor in Sweden in Radar's Supplier Quality 2022 report.

In the picture: Tarun Madan, Head of Business in Sweden for Nagarro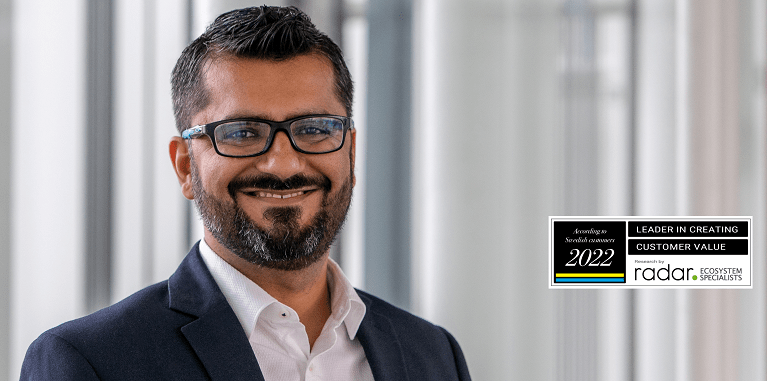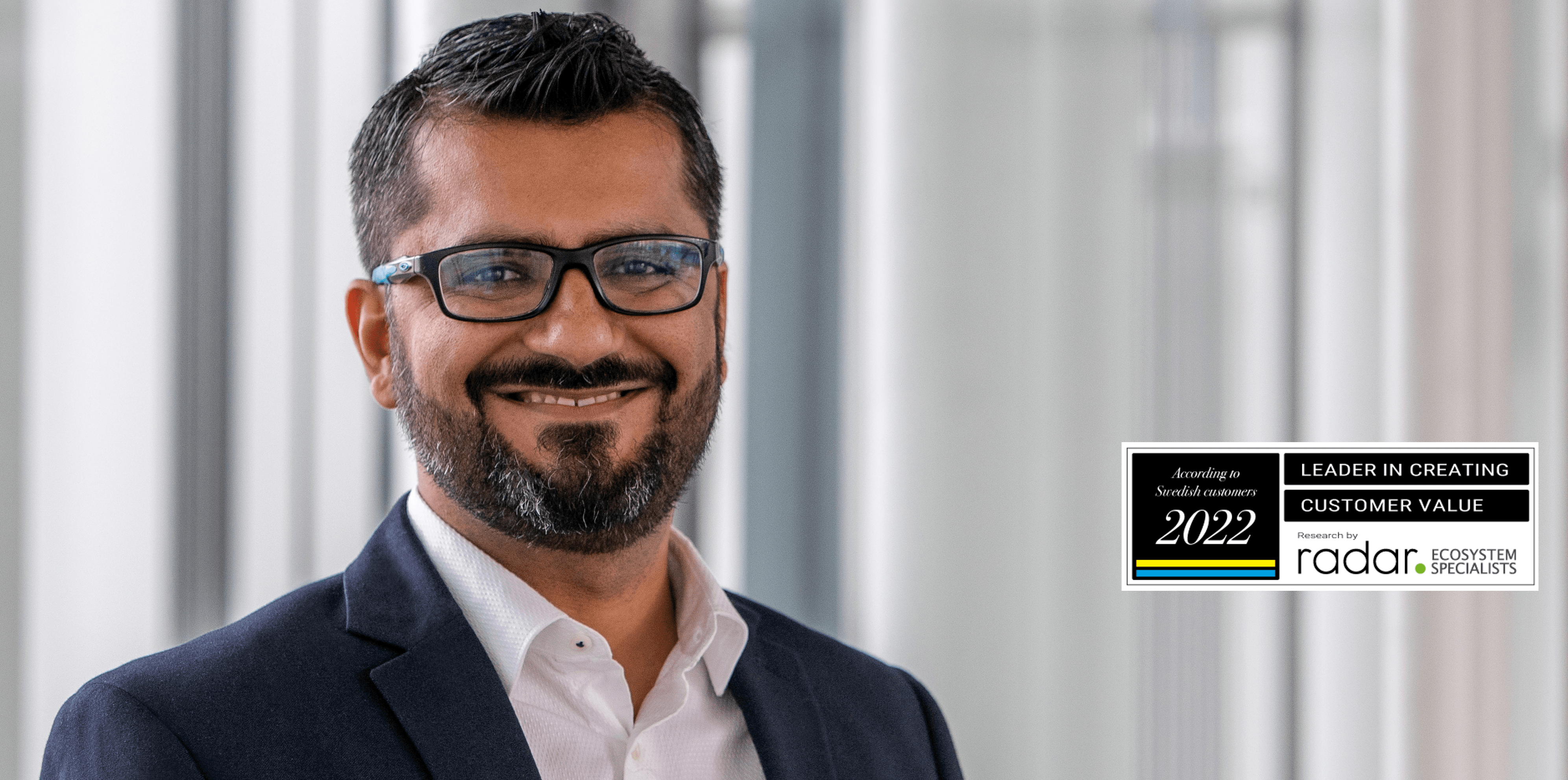 Nagarro is the top-ranked IT vendor in Sweden in Radar's Supplier Quality 2022 report.

In the picture: Tarun Madan, Head of Business in Sweden for Nagarro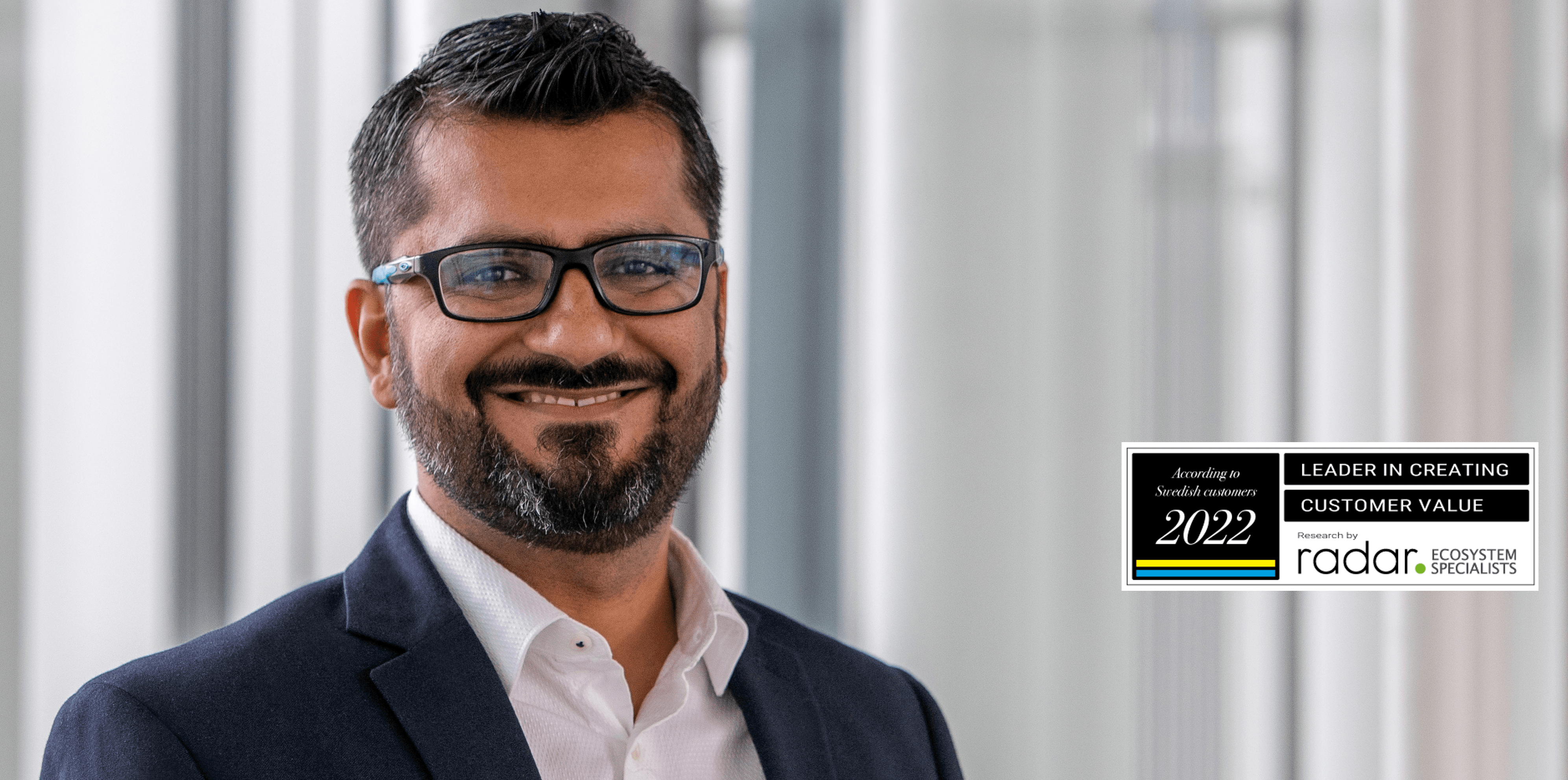 Stockholm, May 20, 2022: Nagarro was identified as a leader in creating customer value by analyst firm Radar's recent extensive research report. Radar Ecosystem, the Nordic region's leading provider of local fact-based insights, measures quality and value creation in the relationship between customers and suppliers in Sweden. Nagarro took top rank in the consultancy services category.
The measurement period for this year's report has been extended to Q1 2022 to give a clear picture of the current situation between suppliers and customers during the challenging pandemic year, and over 800 Swedish businesses responded.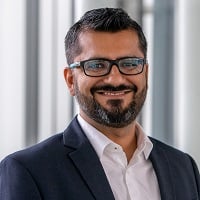 Tarun Madan, Nagarro
"It is not an overstatement to say Nagarro is obsessed with customer-centricity," says Tarun Madan, who heads business in Sweden for Nagarro. "Delivering high-quality IT services with a globally distributed workforce is not easy. But our unique organizational structure and culture enable us to succeed. Combined with our "Thinking Breakthroughs" approach, we can deliver high value for customers in a commoditized IT services market. It is satisfying and encouraging to receive such an endorsement of our work from a respected researcher like Radar ecosystems. Thanks to all our clients for their trust in us and for giving such great feedback."
A good and value-creating relationship between customer and supplier is crucial as IT plays an increasingly important role in the capabilities of businesses. Radar's advisors have data on over 200 of the largest IT vendors used in the selection and sourcing assignments.
More details on the report here >
About Radar
Radar is the leading fact-based provider of insight for the Nordic IT industry and the IT decision-makers.
Through a unique ecosystem coverage Radar provides analysis and insight to service-and technology suppliers, IT decision-makers, and institutional investors in the Nordic IT sector. Radar offers the most insightful data and advice to empower suppliers on the local Nordic market. Radar has deep knowledge in values, growth, and conditions in the local IT market, customer preferences, trends as well as local competition.
About Nagarro
Nagarro, a global digital engineering leader, helps clients become innovative, digital-first companies and thus, win in their markets. The company is distinguished by its entrepreneurial, agile, and global character, its CARING mindset, and its approach of "Thinking Breakthroughs". Nagarro employs over 16,000 people in 30 countries. For more information, visit www.nagarro.com.
FRA: NA9 (SDAX/TECDAX, ISIN DE000A3H2200, WKN A3H220)
For inquiries, please contact press@nagarro.com