November 02, 2023 – Nagarro, a global leader in digital engineering and technology solutions, today announced an enhanced collaboration with UKG, a leading provider of HR, payroll, and workforce management solutions for all people, as part of its strategic technology partner ecosystem. Through this collaboration, Nagarro and UKG will revolutionize workforce management with Ginger AI integration, simplifying operations and boosting efficiency.
Organizations leveraging Nagarro and UKG Pro Workforce Management (formerly UKG Dimensions) can harness the power of Nagarro's enterprise AI platform, Ginger AI through Microsoft Teams – meeting the world of work where they are every day. Ginger AI simplifies the handling of crucial workforce management functions, eliminating multiple login hassles or platform-switching.
Nagarro has introduced a streamlined version of Ginger AI – Ginger AI Lite – that seamlessly integrates with UKG, offering enhanced efficiency in leave management, attendance tracking, and shift scheduling. An enterprise version that aligns with the company's vision of the fluidic enterprise, enabling clients to become more responsive, efficient, intimate, creative, and sustainable. Explore Nagarro's Ginger AI offerings in the UKG Marketplace.
With its user-friendly interface and comprehensive features, Nagarro and UKG empower the global workforce to optimize their time, make informed decisions, and achieve greater efficiency and accuracy.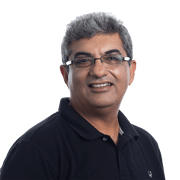 "Our decade-long partnership with UKG is made stronger with this next iteration of collaboration," said Sandeep Anand, managing director at Nagarro. "The integration of Ginger AI and UKG Pro Workforce Management is a new chapter strengthening our offer to the market, and through this evolving effort we intend to bring substantial benefits to both UKG and Nagarro's clients in the areas of streamlining operations, time-saving, and simplifying complex attendance and leave management processes," he adds.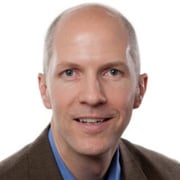 "At UKG, we strive to create lifelong partnerships with our customers, helping them create modern people experiences to drive better business outcomes and anticipate employee needs beyond just work," said Mike May, vice president of technology partnerships at UKG. "By cultivating a highly engaged ecosystem of technology partners, including Nagarro, we can help create a more seamless and empowering technology experience." 

For more information on this integration, watch a video demonstration.
About Nagarro
Nagarro, a global digital engineering leader, helps clients become innovative, digital-first companies and thus win in their markets. The company is distinguished by its entrepreneurial, agile, and global character, its CARING mindset, and its approach to thinking breakthroughs. Nagarro employs around 19,000 people in 35 countries. For more information, visit www.nagarro.com.