December 13, 2022: Nagarro, a global digital engineering leader, and daa, a global airport and travel retail group, have announced that they will partner to enhance how daa captures and actions data and analytics. As the digital transformation of airports continues to accelerate and data becomes a key driver of success, Nagarro has been selected to bring its cloud, data engineering, and business intelligence expertise to deliver a state-of-the-art data and analytics platform for daa.
With airports striving to meet ever-evolving customer expectations and with airport operations becoming increasingly complex, unlocking the power of data can lead to the manifestation of an intelligent airport. This optimizes its retail, commercial, and operational activities, shares real-time information, and delivers an outstanding airport experience for airline passengers.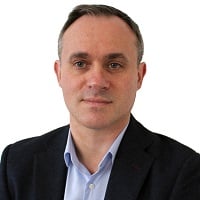 Marc Mullan
Marc Mullan, VP Data & Analytics at daa, said, "Our aim is to leverage our data to create trusted information and actionable insights about our business, passengers, and customers to drive business outcomes across every part of our organization. We are excited to work with the Nagarro team, which brings the experience and drive we need to succeed."
Nagarro's in-depth knowledge of the aviation sector, as well as the company's tech expertise, were aspects that stood out for daa when selecting a data and analytics partner. Nagarro has a proven history of helping companies become data-driven. Recent successes include helping an airline become a digital-first entity and modernizing a business intelligence platform for a public transport operator.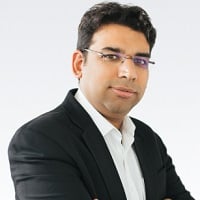 Amit Chawla
Amit Chawla, Global Business Unit Head for Travel & Logistics at Nagarro, said, "Nagarro has been actively supporting many customers in the travel industry to become data-driven by leveraging data engineering, cloud, and business intelligence. We strongly believe you can take the guesswork out of your business' success with the right technology and data insights. We are excited to work with daa, which has a vision of ensuring the airports it operates are data-driven future-facing airports of tomorrow."
About daa
daa is a global airport and travel retail group with businesses in 15 countries around the world. daa's principal activities include operating and managing Dublin and Cork airports, global airport retailing through our subsidiary Aer Rianta International, and international aviation consultancy through daa International. The company is state-owned and headquartered at Dublin Airport.
For more information, Company Profile | daa
About Nagarro
Nagarro, a global digital engineering leader, helps clients become innovative, digital-first companies and thus win in their markets. The company is distinguished by its entrepreneurial, agile, and global character, its CARING mindset, and its approach of thinking breakthroughs. Nagarro employs over 18,000 people and is present in 33 countries.
For more information, www.nagarro.com
FRA: NA9 (SDAX/TecDAX, ISIN DE000A3H2200, WKN A3H220)
For inquiries, please contact press@nagarro.com