Press Release
10 Jul 2023
3 min read
Nagarro and Google Cloud award winners of Innovation Challenge 2023
Innovation Award Winners 2023: (From left to right) Carola Wacholder, Paul Haberfellner, Susanne Ebm, Thomas Dworschak, Dieter König, Markus Svanda, Christoph Reissner, and Mario Berger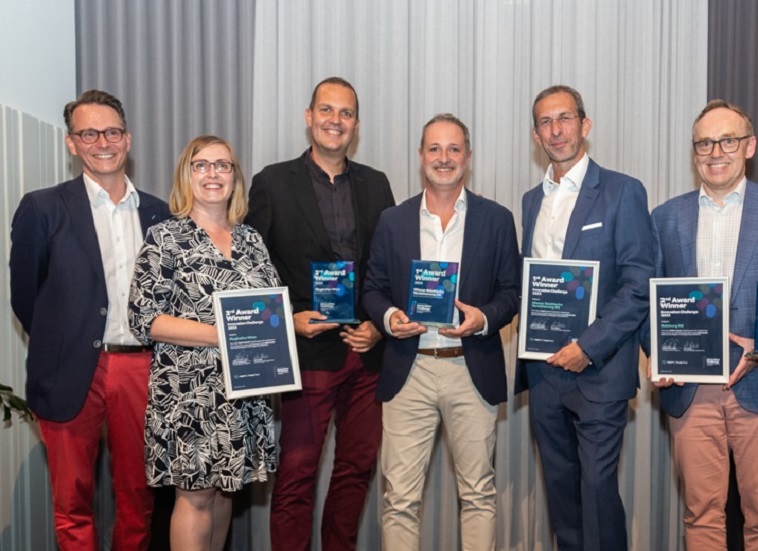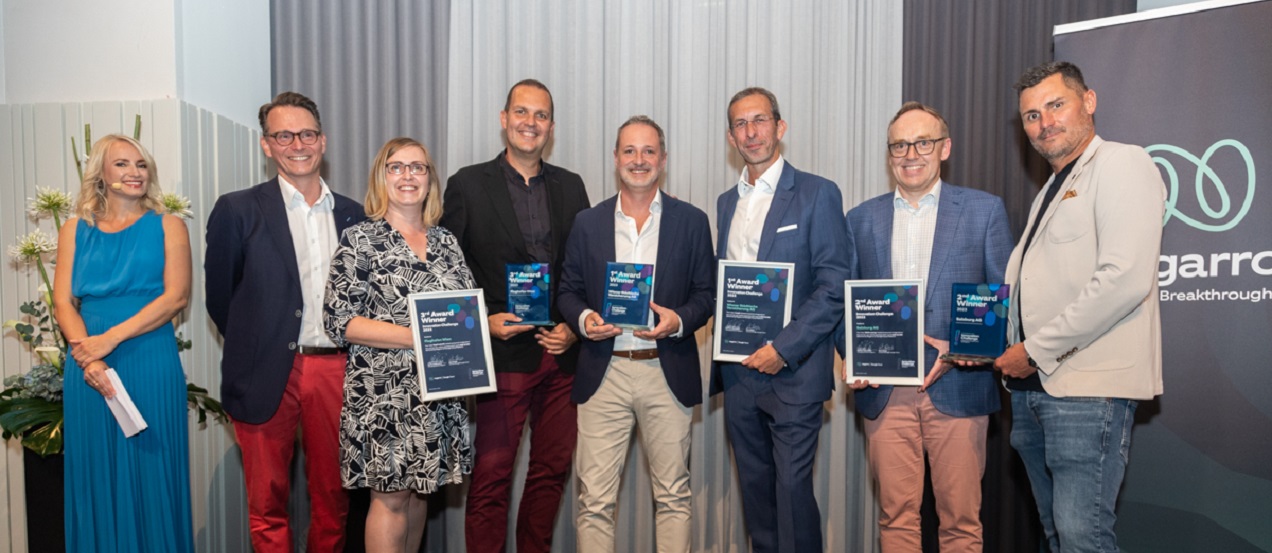 Innovation Award Winners 2023: (From left to right) Carola Wacholder, Paul Haberfellner, Susanne Ebm, Thomas Dworschak, Dieter König, Markus Svanda, Christoph Reissner, and Mario Berger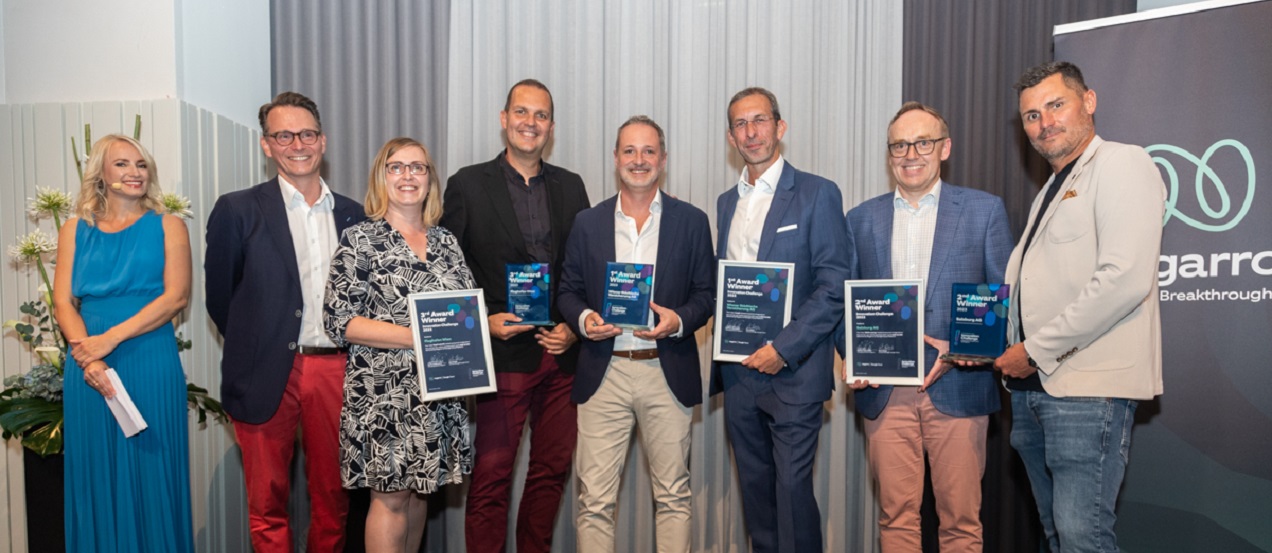 Vienna, July 10, 2023: Nagarro, a global digital engineering leader, and Google Cloud recently announced the winners of the Innovation Challenge 2023. Among numerous submissions, eleven project ideas had made it to the jury's shortlist. The three final winners, Wiener Städtische, Salzburg AG, and Vienna Airport, received the Innovation Award during the 'Nagarro Summer Vibes' event. Together with experts, they will take their promising digitalization projects to the next level.
The first place in the Innovation Challenge 2023 went to the voogle, a customized search engine powered by AI, Wiener Städtische Versicherung AG project idea. With the help of. Markus Svanda, Managing Director of the IT subsidiary Twinformatics, summarised that the search engine will "deliver really useful, clearly understandable results from our data universe." With the award of a proof-of-concept worth 50,000 euros, voogle is one step closer to innovation in the insurance space.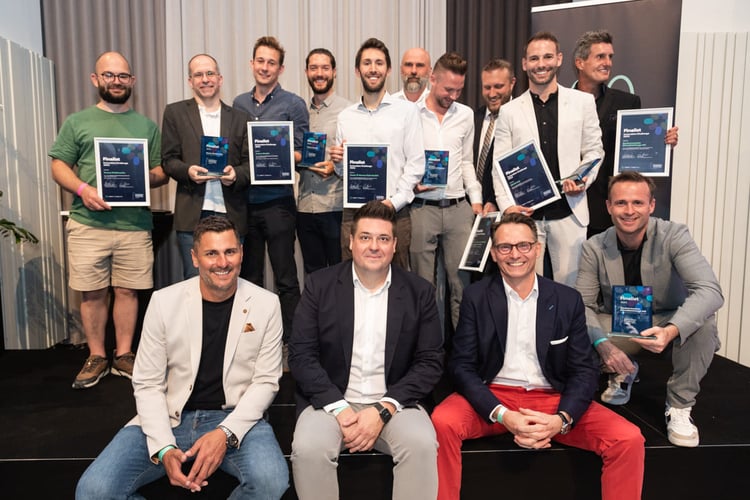 The Innovation Challenge 2023 finalists
Salzburg AG grabbed the second place. With ENOX.energy, the energy and infrastructure provider aims to pave the way for connected and sustainable energy use., "The platform supports us in promoting the conscious use of connected energy for our world of tomorrow," said Georg Baumgartner, Head of Digital Innovation, Salzburg AG.
Vienna Airport was awarded the third position and won the PoC for the customer service BagPredictML, which will be realized with Nagarro and Google Cloud. "We want to offer passengers in the arrival halls an accurate preview for baggage claim. For this, a machine learning prediction model must be developed to know and consider all influencing factors. We are pleased to have experts at our side to get this significant project off the ground," said Thomas Dworschak, Director - Digitalization & Innovation.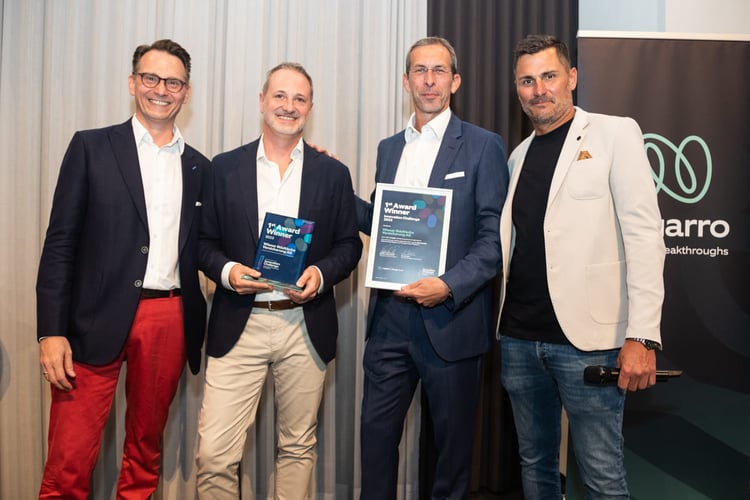 Place 1: Wiener Städtische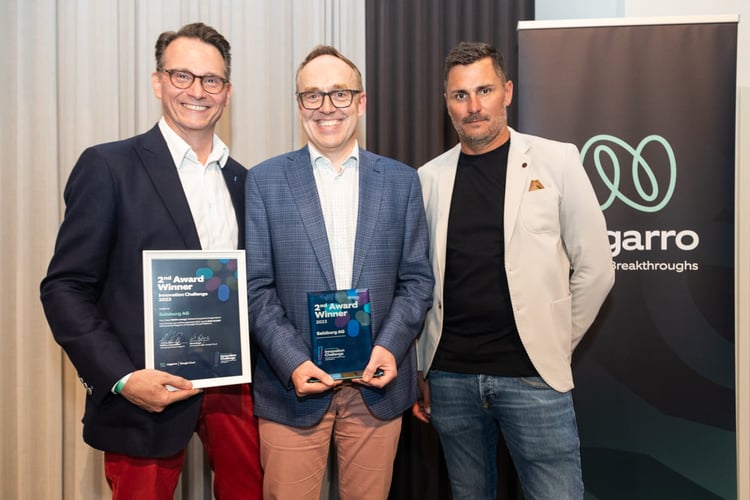 Place 2: Salzburg AG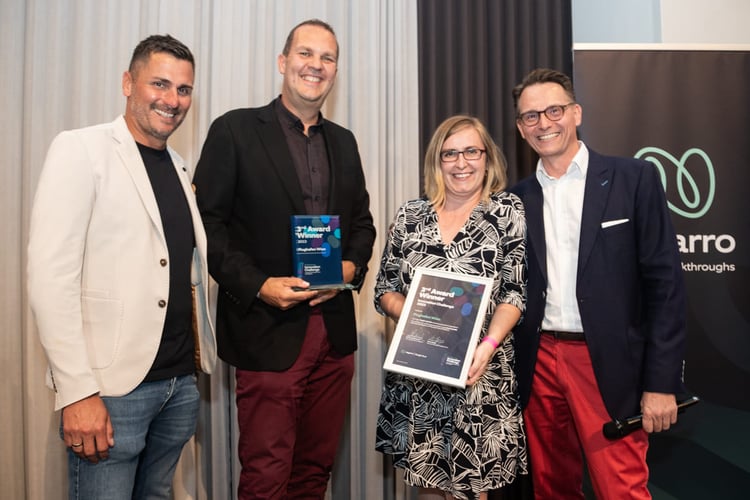 Place 3: Flughafen Wien
Innovation Challenge: A grand success
After the success of the first two years, the organizers are already holding out the prospect of continuing the Innovation Challenge for 2024. "Already in the second year, the number of submissions has skyrocketed. Both large and small companies from a wide range of industries are happy to take advantage of this opportunity to test their creative innovation ideas with international expertise," said Paul Haberfellner, Co-Founder and Alliance Enthusiast at Nagarro.
Mario Berger, Country Manager of Google Cloud, is a valuable partner as an international Hyperscaler. He added, "This year, we were particularly impressed by the breadth of ideas. Our ambition is to continue building solutions with Nagarro that bring about change for our clients."
Innovation Challenge finalists
The other finalists of the Innovation Challenge 2023 powered by Nagarro and Google Cloud were: A1 Telekom Austria AG, Krone Multimedia, REWE IAG, Rhomberg Holding GmbH, Saubermacher Dienstleistungs AG, Techem Messtechnik GmbH, Txture GmbH, and Unser Ö-Bonus Club GmbH.


About Nagarro
Nagarro, a global digital engineering leader, helps clients become innovative, digital-first companies and thus win in their markets. The company is distinguished by its entrepreneurial, agile, and global character, its CARING mindset, and its approach of thinking breakthroughs. Nagarro employs over 19,000 people in 34 countries.
For more information, please visit www.nagarro.com
FRA: NA9 (SDAX/TecDAX, ISIN DE000A3H2200, WKN A3H220)
For inquiries, please contact press@nagarro.com