News
1 Apr 2020
4 min read
Five years of TestingPro: People with autism for the IT industry
Five years of partnership between Nagarro and Specialisterne
Common goal to certify autistic people as software testers and create a chance for them in the job market
80% success rate in placements for course participants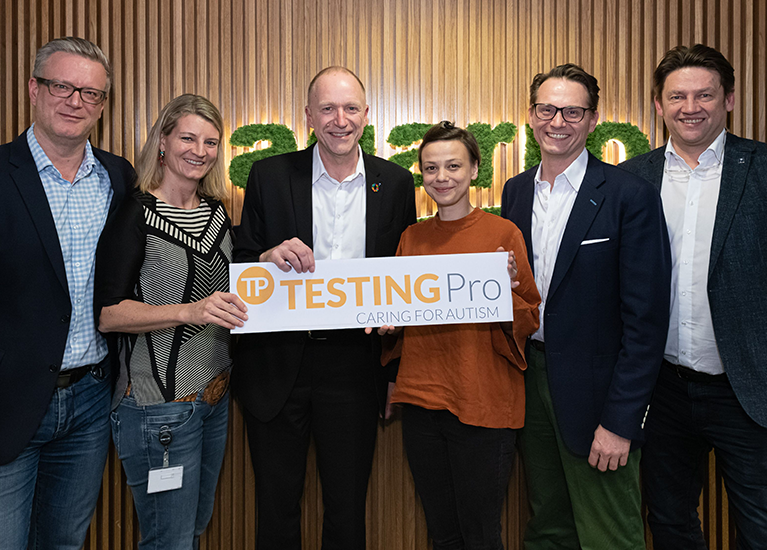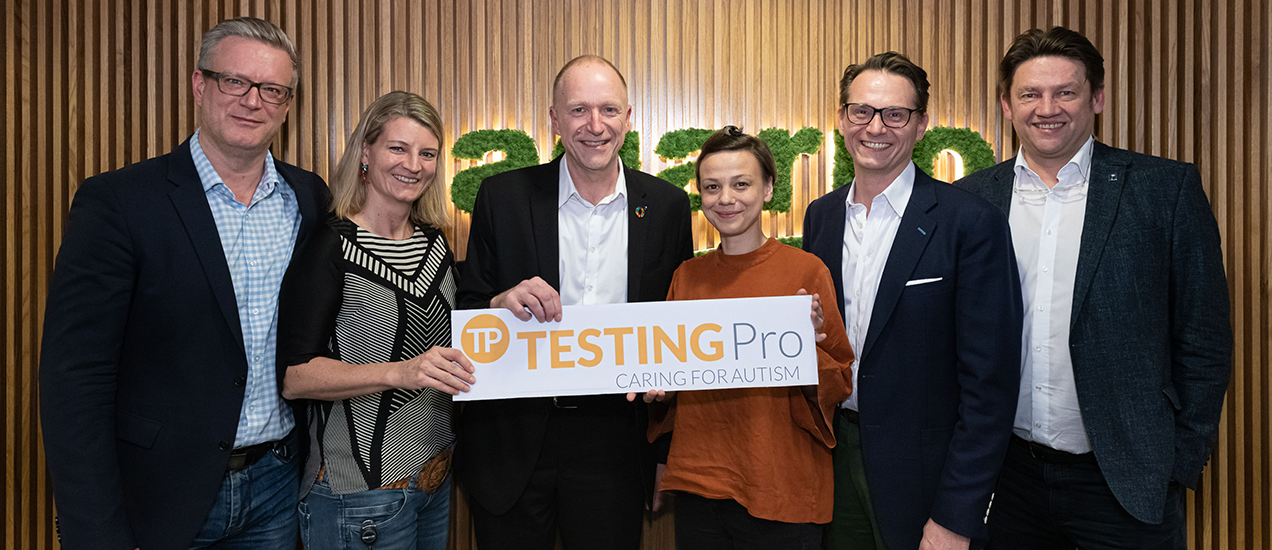 Five years of partnership between Nagarro and Specialisterne
Common goal to certify autistic people as software testers and create a chance for them in the job market
80% success rate in placements for course participants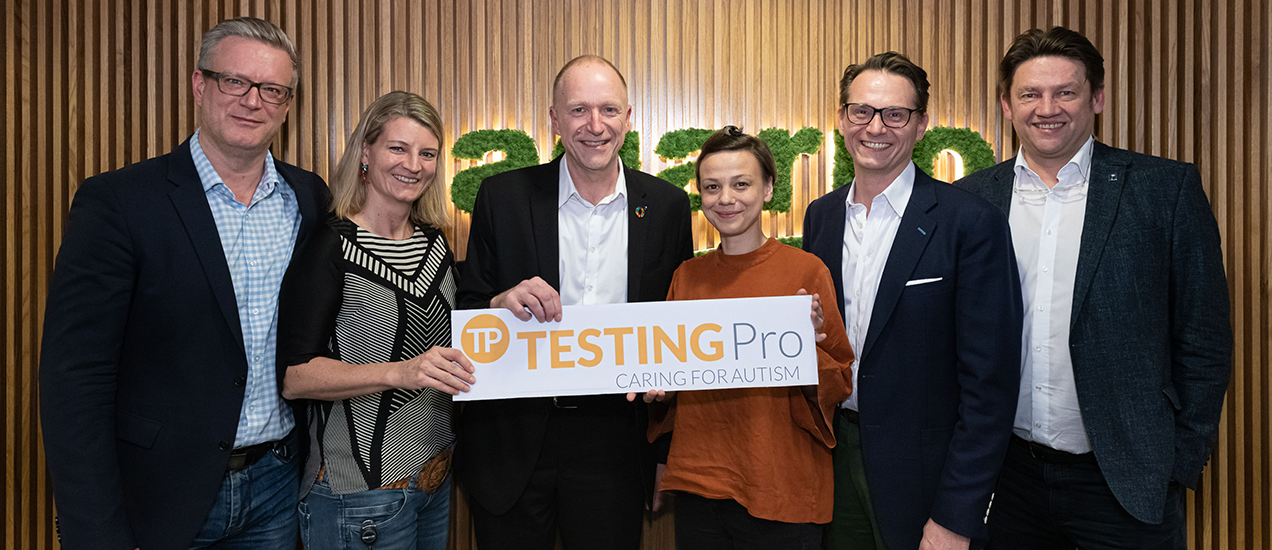 Vienna, Austria, Apr 1, 2020: Nagarro, a global leader in software engineering and technology solutions and Specialisterne, a social foundation training people with autism, have recently completed five years of partnership of their collaborative social initiative 'TestingPro'.
TestingPro trains people with autism and similar challenges to become software testers, making them fit for the job market and offering their special talent to companies. For the last five years, the program has been providing qualifications to autistic people as software testers, including the ISTQB® certification.
"How often do we hear that the IT industry is desperately looking for experts? With TestingPro, we offer companies access to test experts with special skills for precisely this task. We are helping people with autism with this matching process, and as a company we can also assume our social responsibility—a very pleasing triple win," says Hannes Färberböck, head of Nagarro's global business unit for software testing.
Many people with autism, especially with Asperger syndrome, are naturally endowed with special abilities because their brains process information in other categories. They think in a structured way, are logically inclined, can recognize patterns, perform tasks with the highest accuracy, enjoy routine tasks and achieve impressive memory performance—all valuable qualities when testing complex software systems.
About 1% of the world's population is in the autism spectrum. For Austria, this means that an estimated 88,000 people are affected. Among those who are able to work, 20% are without employment, have difficulties in social interaction and understanding of language; their unforgiving honesty sometimes becomes a hindrance in classic job interviews. With TestingPro, Nagarro and Specialisterne aim to find such talents.
"Impact studies show that our work has a positive effect on team cohesion. It also improves communication, work processes and motivation or productivity in the team," says Christine Krautzer, member of the management of Specialisterne, Austria. She adds, "Sometimes it takes an autistic person in the team to notice the variety of strengths already there. So we do not only place top talents who perform great, but also strengthen the backbone of successful teams through our work".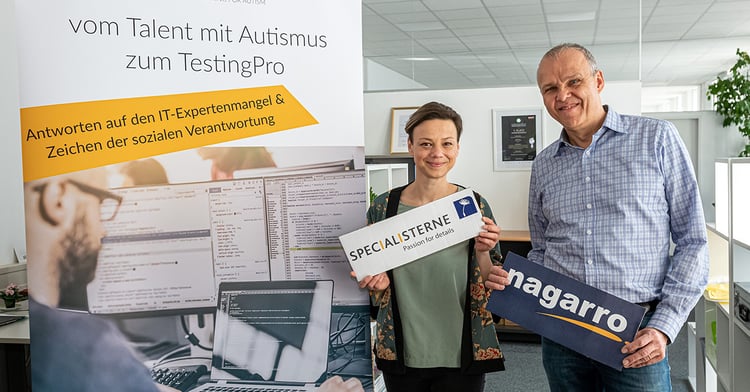 Christine Krautzer, Specialisterne and Hannes Faerberboeck, Nagarro, have established a successful partnership
80% find their way into the job market after completing TestingPro
Every year in Austria, around 300 people with autism turn to Specialisterne, many without any vocational training, but with outstanding potential. About 130 of them succeed in entering the job market, thanks to pro bono programs such as TestingPro. Nagarro trains 10 participants annually by offering an eight-week course in software testing (and the market relevant ISTQB® certification). Nagarro also assists with subsequent placements in the IT industry, with an 80% success rate.
Specialisterne knows how to turn the strengths of autism into economic advantages. By means of comprehensive advice and support, not only is the individual talent promoted, but companies also benefit comprehensively. Successful placement is followed by onboarding support and structured development. Both the talent and the team are made aware of opportunities through workshops, mentor training and regular coaching sessions and are supported in taking advantage of them.
Extension of TestingPro
The success of the training program is not only visible in the placement figures, but also through several awards. In 2019, the project team was awarded the 'Constantinus Award', Austria's consulting and IT prize, as well as the 'eAward' for IT & business .
Two important steps are planned for 2020 to make such people trained by Nagarro (to become ISTQB® certified test experts) and ensure that their professional onboarding is more successful. On one hand, countries where both Specialisterne and Nagarro are active, will be reviewed for a transnational roll-out of TestingPro. On the other hand, plans are on to create a platform for companies based in Vienna to create awareness about the numerous advantages of working with autistic people. This will be in alignment with Specialisterne's vision of jointly placing 1 million autistic people in jobs worldwide!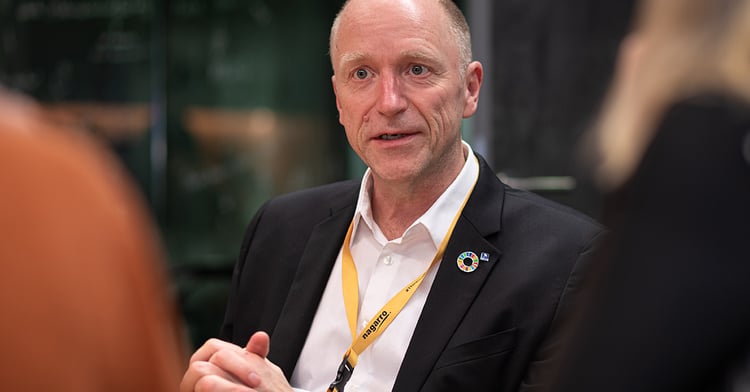 Thorkil Sonne, Visionary and Founder of Specialisterne, visiting Nagarro in Vienna
Autistic people watch out: Apply now
From autumn 2020, ten more training centers will be available for the program. Since the evaluation phase starts immediately, interested people with an autism diagnosis can send an email to hannes.faerberboeck@nagarro.com. You can also read more about the offer at www.specialisterne.at.
Read more about the project.
About Specialisterne
Specialisterne identifies, qualifies and places talents in the autism spectrum in the economy. Specialisterne Austria acts primarily as a non-profit labour leasing company to prepare the way for a possible takeover in the best possible way. Since 2017, in addition to the non-profit association, there is also a non-profit GmBH in Austria, which offers "lateral thinkers" workshops and lectures on the topic of brain-friendly work and neurodiversity.
About Nagarro
Nagarro drives technology-led business breakthroughs for industry leaders and challengers. When our clients want to move fast and make things, they turn to us. Today, we are more than 6,500 experts across 21 countries. Together we form Nagarro, the global services division of Munich-based Allgeier SE.