Press Release
13 Jul 2020
2 min read
Nagarro's first virtual TURNTABLE event series 'The Rise of the New Enterprise' is a big success
Martin Schweinberger from Nagarro interviewing Johanna Aigner and Katrin Brückner from Modul University Vienna
Participation from around 250 CXOs
Brainstorming on latest technologies
Showcasing of applications across industries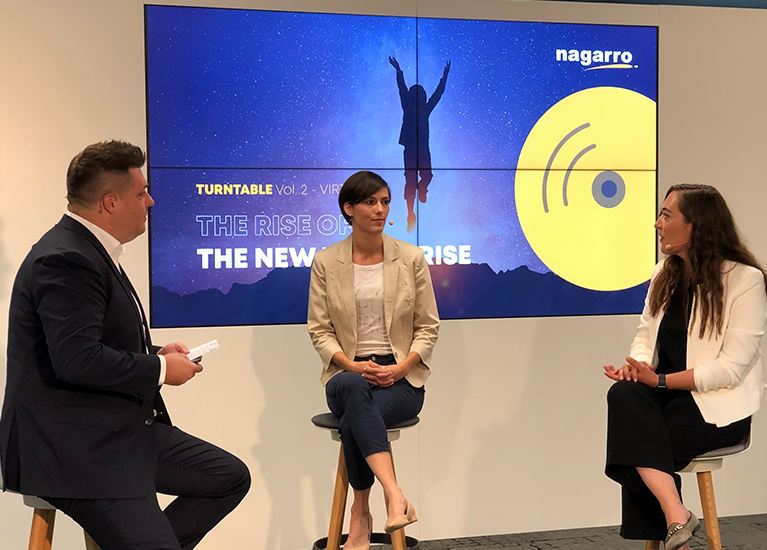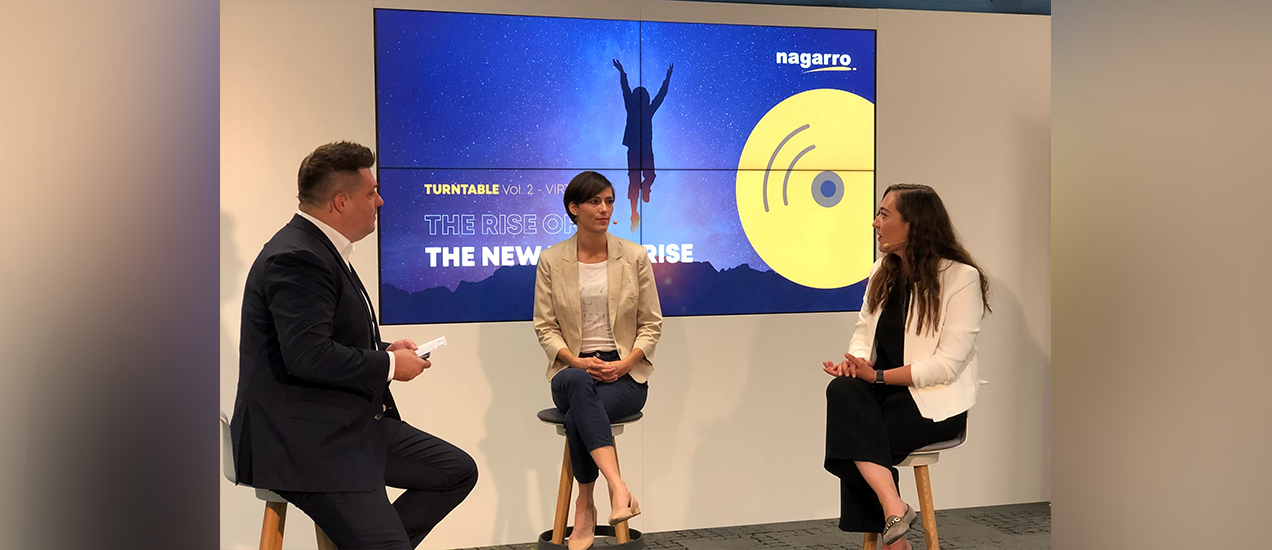 Martin Schweinberger from Nagarro interviewing Johanna Aigner and Katrin Brückner from Modul University Vienna
Participation from around 250 CXOs
Brainstorming on latest technologies
Showcasing of applications across industries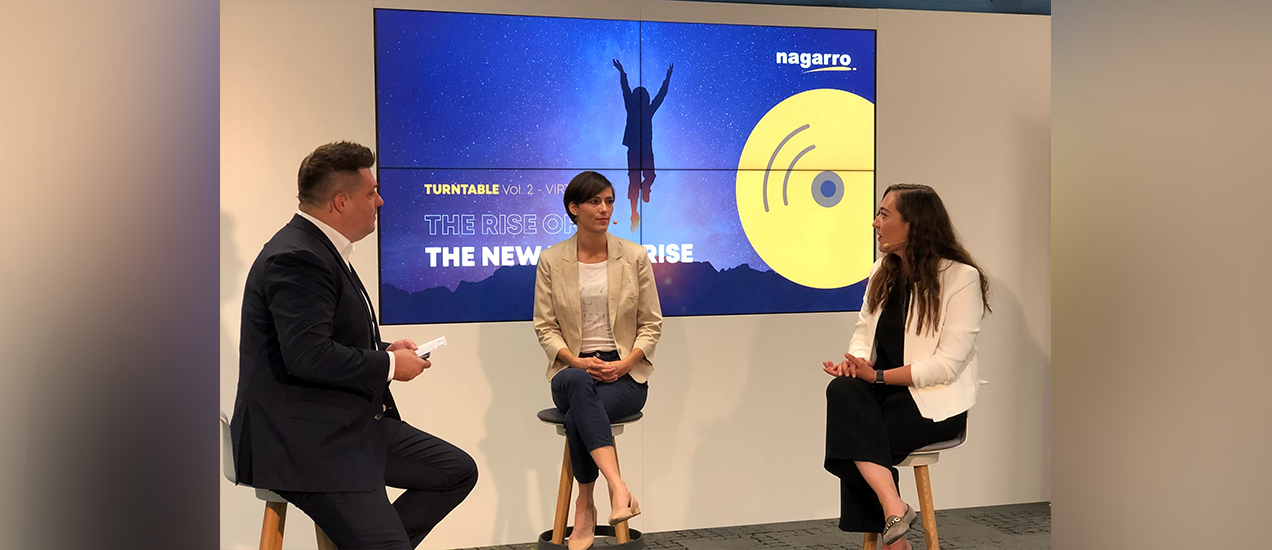 Vienna, Austria, July 13, 2020: Nagarro, a global leader in digital engineering and technology solutions, recently completed the first virtual series of the popular TURNTABLE event focused around data science, AI/ML and digitalization. The series was divided into six tracks over a period of three weeks and was based on the theme: The Rise of the New Enterprise.
Around 250 top level technical experts from various domains logged in at six designated dates for expert discussions, customer demos, interaction and musical entertainment, streamed live from Nagarro's demo lab. Organizations such as RHI Magnesita, Modul University Vienna and Energie Burgenland shared their experiences with new digital services and remote working during the new normal.
"The positive customer feedback, especially regarding the unique format, is proof for us that virtual events are an ideal complement to the personal contact with our customers," said Thomas Riedl, Managing Director of Nagarro Austria and host.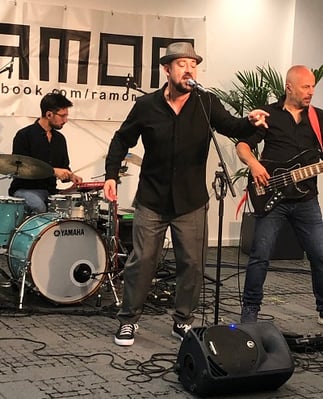 Musical performance by band RAMON
The series also showcased ten examples of applications from a wide range of industries, deep-diving into emerging technologies such as virtual reality with HoloLens2, IoT and AI applications in the cloud. Entertainment was not neglected either: Ramon ft. Carl Avory created a wonderful atmosphere with live music and enthralled the audience.
The series was attended by many of Nagarro's clients. Gregor Lammer, Vice President - AI 4.0, RHI Magnesita spoke about the development of the first digital service for customers in the refractory industry. "We are not software developers, but refractory experts, so the step from prototype to scalable digital product and service was huge for us," said Lammer. "We learned the hard way that you should never do such an important step alone. Choosing the right partners, in our case Nagarro and Microsoft, is essential for success. They understand the challenges of implementation and are experts in choosing the right technology."
"Implementing a virtual event program of this magnitude requires much more creativity and preparation than any physical event," said Susanne Soumelidis, Marketing Manager, Nagarro. "We spent significant effort in finding the most suitable platform, and then crafting an engaging, interactive experience for the virtual visitor."
If you missed the series, you could still access the recordings here.
About TURNTABLE
Nagarro TURNTABLE is a new series of events that brings best practices to the table and shows how companies can mark a successful turnaround in the digital era with possibilities around artificial intelligence, data analysis, and digitalization.
About Nagarro
Nagarro drives technology-led business breakthroughs for industry leaders and challengers. When our clients want to move fast and make things, they turn to us. Today, we are more than 6,500 experts across 21 countries. Together we form Nagarro, the global services division of Munich-based Allgeier SE.