Vaibhav Gadodia
Emerging Technology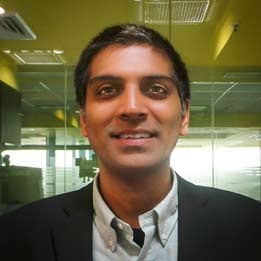 A great company culture is achieved at least partly by design. Even values such as empathy, customer-intimacy and technical intensity must be reinforced through structures and processes.
Vaibhav Gadodia leads Nagarro's technology and innovation initiatives. He is also the designated caretaker of the company's technical culture and its customer-centric ethos.
Vaibhav began his career at Nagarro and has played several roles in the company during this period. Forever excited by the possibilities offered by new technologies, he has been and continues to be a trusted advisor to many of our key customers.
Vaibhav holds a Masters in Computer Applications. He has lived and worked all over the world.