Pranil Kanderi
Emerging Technology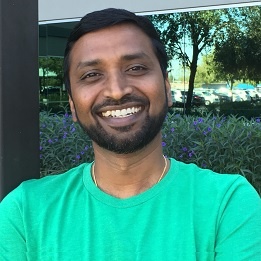 Empower the passionate and the brilliant minds, and watch them take over the world.
Pranil has been working on mobile since 2004, long before iPhone and Android devices became an extension of us. He has worked on a range of mobile/IoT products from one of the first mobile turn-by-turn navigation solutions for Motorola, to innovative products for AT&T, Google, and other trailblazing enterprises.
Pranil is passionate about making an impact and enhancing people's lives with technology. He is particularly focused on using the intersection of mobile, IoT, and, machine learning to build products for the future.