Martin Hack
Business Value Consulting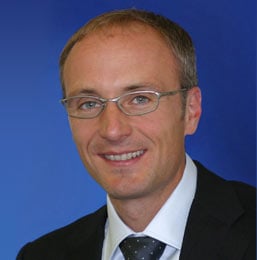 The world is digitalizing, and each time a combination of digital customers, employees, services – or even things -get connected, a new business opportunity emerges. It is exciting to leverage these opportunities. Nagarro with its global scale paired with an obsession for customer delight and agility is at the epicenter of the vision. It is impressive that a huge number of customers serve as active reference and recommend us: the most important KPI for customer satisfaction in my view.
As member of the Nagarro management team, Martin Hack is driving the growth into the global consulting arena – from CIO Advisory and IT-Assessments to Digital Transformation Enablement and Customer Experience. He sees asset- and method-driven consulting services based on Nagarro's rock-solid heritage in technical excellence as a perfect combination.
Martin brings to the table nineteen years of experience in some of the top management consulting and global IT players. His special focus has been on the topics of sales, service and marketing, the management of global transformation programs and industrialized software development.
Martin recharges his batteries in the Alps with his family – and pretty soon his two seven and eight-year old boys will overtake him in golfing, skiing and mountain biking.
Blog:
a) Does the 'Handshake Deal' still exist?
b) Future vision: Digitization in the automotive industry