Manish Gupta
Business Development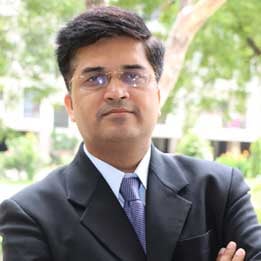 My dream is for Nagarro to play a significant part in the transformation of healthcare.
Manish Gupta is responsible for business development at Nagarro, with a special focus on the healthcare and life sciences business. He started his career in Finance in an Indian multinational, moved to the US to work for PricewaterhouseCoopers US, and moved back to India where he worked by turn as the CIO at Whirlpool, Fortis healthcare and Yum! brands. In each CIO role, he was responsible for managing business alignment, technology spend, end user adoption, strategic outsourcing, and all other aspects of IT.
He has also engaged with various hospital groups as well as healthcare ventures in technical and strategic roles. Manish has received prestigious CIO awards and frequently addresses both industry and IT forums. He holds an engineering degree from the Indian Institute of Technology, Delhi, and an MBA from the Faculty of Management Studies.