Hannes Färberböck
Austria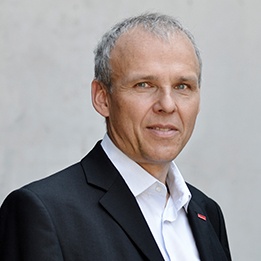 All you need is love.
Hannes Färberböck is responsible for Nagarro's global business unit for Accelerated Quality & Test-Engineering and together with Paul Haberfellner and Thomas Riedl for Nagarro Austria. He thrives to bring challenging projects to the point with excellent teams, ensuring the development of the company, the teams and, last but not the least, their individual development.
After studying in Linz, he worked as a research assistant at ETH Zurich in software engineering and object orientation. Hannes' passion as a consultant, architect, trainer and project manager for large companies in Vienna followed. In 1998, he founded the software house ANECON with three partners. With the merger with Nagarro in 2018, Hannes is part of the international senior management team.