Deepak Gupta
Global Business Units​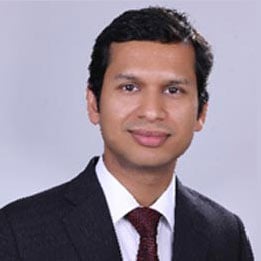 We must understand before we judge.
Deepak Gupta is jointly responsible for leading the Banking, Financial Services and Insurance (BFSI) vertical in Nagarro. He has successfully grown strategic relationships with leading banks in Europe with his strong focus on customer experience. He has extensive experience in defining a collaboration approach to transition IT services to nearshore/offshore with a strong focus on process and quality standards.
Deepak believes in bringing out the best in people through a shared enthusiasm. He has more than 15 years of all-round experience in IT services including 10 years of experience in software architecture and design. He holds a Master of IT degree from Manipal and a Bachelor of Commerce degree from the University of Delhi.