Amit Sharma
Global Business Units​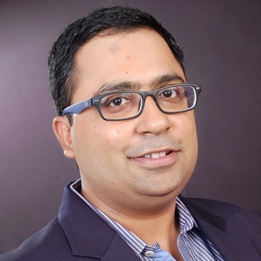 My years with Nagarro have been brilliant and I look forward to playing a role in the company's growth, with increased focus on customer satisfaction through delivery excellence.
Amit began his career at Nagarro 13 years ago and has undertaken several roles in the company during this time. In his initial years, he contributed as a Solution Architect at Nagarro, after which he moved into the digital commerce and retail space. As the head of Digital Commerce & Retail, he is responsible for sales and presales, strategy, delivery, innovation and growth of the practice across the globe. Under his guidance, Digital Commerce and Retail has transformed into one of the most successful and fastest growing practices in the company. Amit is widely responsible for taking Nagarro's digital commerce solutions to new geographies that include Australia, New Zealand and South East Asia.
Amit is an Engineering graduate (computer science) from the National Institute of Technology, Jalandhar.