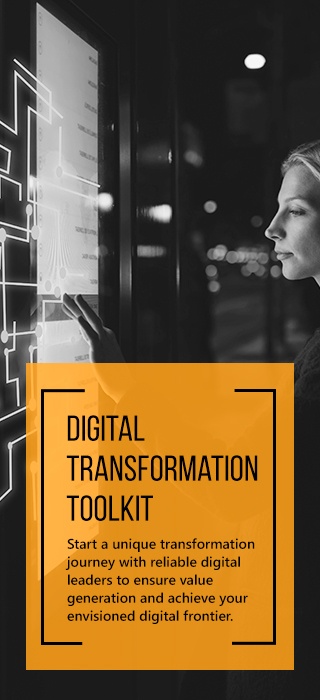 Digital is the future and it is happening now! Today, business success requires customer-focused digital transformation. Every organization has its own digital maturity, and their transformation journey must be unique. However, this journey can be overwhelming without the right partner.
Nagarro's proprietary Digital Transformation Toolkit offers an engaging, well-structured, and value-driven approach to define the path towards greater digital maturity and innovation.
Read more about Nagarro's offerings in the digital space here.