Vikas Burman
Emerging Technology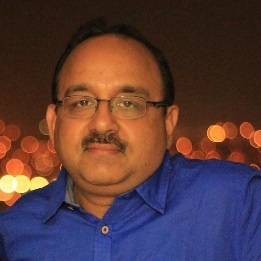 The difference between something good and something great is in its attention to detail.
Vikas is jointly responsible for the overall technical health of the organization, to ensure stable and sustainable business growth across geographies. He anchors the global Center of Excellence (CoE) and CTO Board initiatives and is also a founder member of the Innovation Council – a group responsible for hatching disruptive innovation ideas in real-life business scenarios.
Vikas' two decades of all-round IT experience includes architecting software solutions across domains and technologies, leading platform, framework and product development activities along with conceptualizing and setting up centers of excellence. He is a hands-on leader who believes in raising the bar with every assignment he works on.
Vikas holds a Masters in Computer Application and has been with Nagarro for over a decade.
Blog:
a) How to choose the right JavaScript framework?
b) The web is going offline
c) 127 ft. deep with Globalization
d) Shoot 'em up… 1… 2… and 3
e) Express Delivery: MVP for last mile connectivity in 7 days