Rajat Budhiraja
​​​​​​​​​​​Global Business Units​​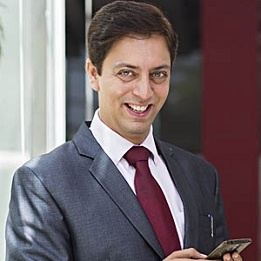 Action orientation is good, but orientation towards the right action is the best. A leader represents the spirit of a brand and ensures that people not only see the corporate vision with a customer-centric focus, but live it and
breathe it.
As the Global Business Head for ERP solutions, Rajat is responsible for establishing a strong foundation for Nagarro's ERP business. Rajat has 17+ years of experience across a varied spectrum of ERP solutions in onshore, offshore and hybrid models. He has helped build businesses from scratch, ensuring global best practices are implemented in a wide range of roles in eminent IT corporates. Leading engagements with strategic customers, Rajat has helped Nagarro in building global teams that not only offer world-class services but also set high performance work ethics. Rajat holds a post-graduate degree in Business Management & Administration and another one in Computer Applications.
Rajat believes that Nagarro is a diverse organization with talented people, collaborative culture, and great leadership.