Deepak Nohwal
​​​​​​​​​​​Global Business Units​​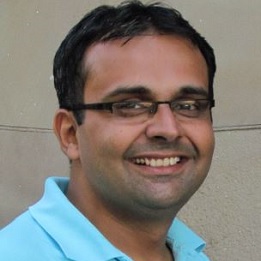 Happy team equals happy customers. Be CARING and strive towards delivery excellence and innovative solutions.
Deepak has more than 17 years of experience and has been with Nagarro since 2004. During his tenure, he undertook several roles from that of a technical manager to delivery manager, working across different industries including education and publishing, printing, gaming, etc. He now heads the Business Information Services at Nagarro and is responsible for growth and development across different geographies through participation in sales and presales, delivery quality, innovation and strategy for this business unit. Deepak has led several successful organizational initiatives and continues to work towards excellence.
He holds an engineering degree in Computer Science from BITS, Pilani.