At Nagarro's core is a drive to do right by the client. This care for our clients' well-being percolates throughout the organization. That is the single most important trait that sets us apart.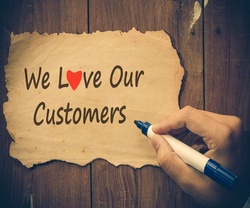 I'm a lifetime New Yorker, and so by default I'm meant to be a jaded New Yorker. Perhaps we *may* just have a tendency to look at things a bit more cynically – we've seen it all. So, when I started at Nagarro, I assumed that we were in business for all the reasons that people are in business – revenue, growth and profit above all else. I excitedly brought in my first project and watched it closely with interest. Our team had taken on a fixed bid project, which was estimated to take a handful of months. So when this project extended beyond the original timeline and Nagarro held to its fixed bid while taking a loss, I was mortified. Although I was not involved in the estimating process, I was sure my career at Nagarro was ending just as it was getting started.
That was a decade ago, and I couldn't have been more wrong. Since then, I've watched countless projects kickoff and wrap up – from small engagements to multi-year initiatives. And one thing is constant above all else: Do right by the client.
At Nagarro's core, I believe that this drive to do right by the client is the single most important trait that makes this organization so special. It has been in our DNA from day one.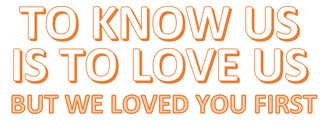 Nagarro's founders are good-hearted, ethical, honest, fair and modest (so probably not loving that I'm drawing attention to them!). What drives them is not profitability or growth, but helping people and their companies. Being in a position to help, and doing just that. This intense care for our clients' well-being percolates throughout the organization.
I can't help but be passionate about this company. How amazing is it to walk into a client's office with a team like this backing me up? We love our clients. We take care of them. And I believe our clients can feel that. They know we are genuinely there to help. They know they can trust us and rely on us.
And once they get to know us, they often love us right back. The true joy in my role here at Nagarro is watching that magic happen.
Love is a beautiful thing – even if you may be a jaded New Yorker.
Are you feeling the Nagarro love? Let us know.
Uns zu kennen, heißt uns zu lieben
Ich bin ein Vollblut-New-Yorker. Per Definition heißt das, dass ich wohl ein etwas "abgestumpfter" New Yorker bin. Möglicherweise tendieren wir dazu, die Dinge ein wenig zynisch zu betrachten, so in dem Sinne "Wir haben alles schon mal erlebt." Als ich bei Nagarro zu arbeiten begann, war ich daher der Meinung, dass wir unser Geschäft genau aus den Gründen betreiben, aus denen man halt ein Geschäft betreibt – Umsatz, Wachstum und Profit über Allem. Begeistert gewann ich mein erstes Projekt und verfolgte mit großem Interesse dessen Verlauf. Unser Team war auf das Festpreisprojekt, welches nur ein paar Monate dauern sollte, angesetzt. Als feststand, dass das Projekt länger als geplant dauern würde und Nagarro trotz höherer Kosten an dem gebotenen Preis festhielt und einen Verlust in Kauf nahm, war ich entsetzt. Auch wenn ich nicht im ursprünglichen Schätzungsprozess beteiligt gewesen war, war ich mir sicher, dass meine gerade erst begonnene Karriere bei Nagarro gleich wieder vorbei sein würde.
Das ist mittlerweile über ein Jahrzehnt her und ich hätte falscher nicht liegen können. Seitdem habe ich unzählige Projekte – von kleinen Engagements bis hin zu solchen, die über Jahre dauern – von Beginn bis Ende mitverfolgt. Eines ist dabei immer konstant geblieben: Mach es, wie es sich der Kunde erwartet.
Ich glaube, dass dieser unbändige Wille, dem Kunden das zu bieten, was er sich erwartet, die wichtigste Eigenschaft, von Nagarro ist und was dieses Unternehmen so besonders macht. Eine Eigenschaft, die sich von Anfang an fest in unserer DNA verankert hat.
Die Gründer von Nagarro sind gutherzig, ethisch korrekt, ehrlich fair und bescheiden (daher mögen mit ziemlicher Sicherheit nicht, dass ich das erwähne). Was sie antreibt, ist nicht das Streben nach Profit oder Wachstum, sondern der Wunsch, Menschen und deren Unternehmen zu unterstützen. Die Möglichkeit haben zu helfen und es auch zu tun. Dieses intensive Umsorgen des Kunden durchdringt die gesamte Organisation.
Ich kann mich über dieses Unternehmen einfach nur leidenschaftlich äußern. Wie toll ist es das Büro eines Kunden zu betreten und zu wissen, dass man ein solches Team im Rücken hat. Wir lieben unsere Kunden. Wir kümmern uns um sie. Ich bin sicher, dass unsere Kunden das auch spüren. Sie wissen, dass wir aufrichtig helfen wollen. Sie wissen, dass sie uns vertrauen und sich auf uns verlassen können.
Und sobald sie uns kennengelernt haben, lieben Sie uns meistens auch. Der wahre Spaß an meiner Arbeit hier bei Nagarro ist es, diese Magie zu erleben.
Zuneigung ist etwas Wunderbares – selbst wenn man ein "abgestumpfter" New Yorker sein möge.
Spüren Sie die Nagarros Zuneigung? Lassen Sie es uns wissen.