By leveraging IoT technologies, your assets track themselves and tell you the real-time availability for better utilization. Additionally, you can track the safety of your assets.
Our TToT offerings include the following solutions:
Asset track and trace
This solution securely tracks the location of valuable assets that allows businesses to remotely track their equipment and fleets.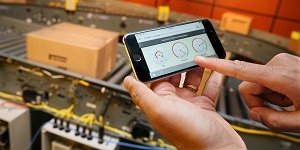 Asset safety
This solution securely tracks the health of valuable assets. Businesses can remotely monitor the health of an asset for potential wear and tear.