Through ICoT, your customers can experience a whole new world while performing their day-to-day activities such as food ordering in restaurant, training employees at work-sites, and navigating at airports and railway stations.
Our ICoT offerings include the following solutions: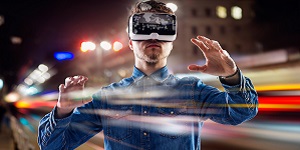 VIX (Virtual Experience)
The solution enables customers to experience the virtual environment of a desired location where they can shop, dine, watch movies, etc. The virtual feel helps customers take better decisions.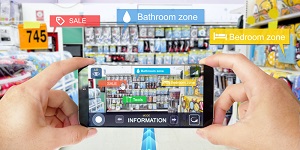 Augmented commerce
The solution combines in-store products with augmented reality and provides consumers with detailed information using mobile

applications

such as in-store promotions & competitive deals.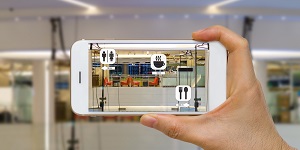 Augmented indoor navigation
The solution provides passengers with indoor maps and comprehensive way finding, which allows them to quickly find their points of interest along with geo-fencing and connected commerce.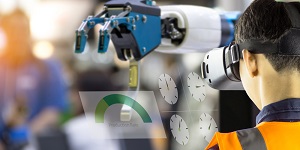 Augmented training and assistance
The solution provides a new educational paradigm, which incorporates the use of interactive augmented reality to educate, train, and assist workers in professional activities.