Rootstock Cloud ERP is built on the market-leading Salesforce cloud platform, sharing the same cloud as Salesforce CRM. Along with Salesforce sales cloud and service cloud, Rootstock's order management, inventory management, procurement, and manufacturing functionalities provide a single cloud platform to grow and manage your business.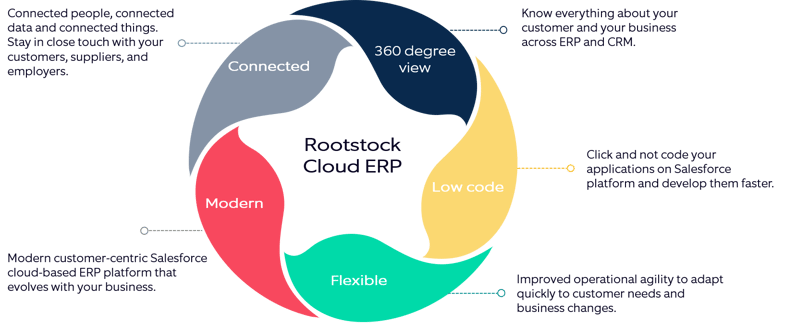 Why choose Nagarro as the preferred Rootstock implementation partner?
An extensive experience in ERP implementations coupled with a robust global practice makes Nagarro an obvious choice for Rootstock implementation. Our experience includes both enhancing the existing system to incorporate additional business processes/workflows as well as developing new methods on a different platform that provides flexibility and alignment with the business' vision.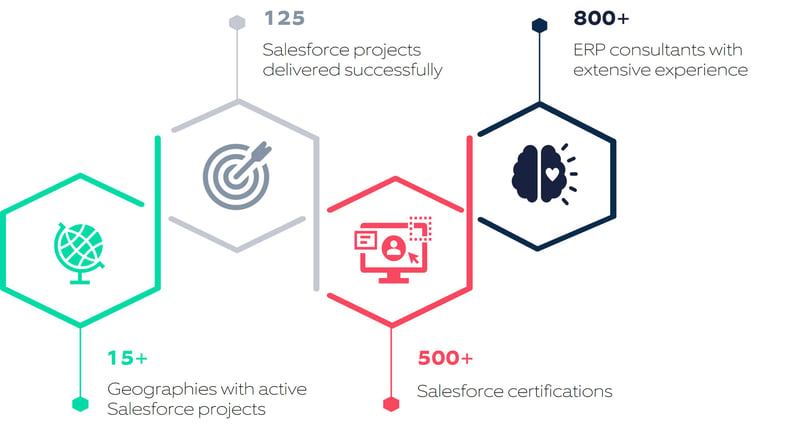 Nagarro has experience implementing off-the-shelf ERP applications, where the business needs include quick turnaround time with the lesser initial cost. However, such systems come with a high subscription cost over time and in most cases, they request additional components to support the business needs.
Our offerings