In this era of rapid technological evolution and connected digital enterprises, businesses need to be aware, adaptable, and agile.The need of the hour is digital transformation throughout the organization, right from the front (Marketing, Business Partners) as well as the back (Supply chain, Financials) of the organization. This necessitates an enterprise software that not only supports your business solutions and organizational framework, but also provides an intuitive and flexible approach towards the changing industry needs.
Our Microsoft Dynamics solutions can help you make smarter decisions and optimize your business using the Cloud-based enterprise resource planning (ERP) solution. It provides a cross-functional single platform to integrate isolated business functions, synchronize with business partners and get enterprise-wide accurate data and reports.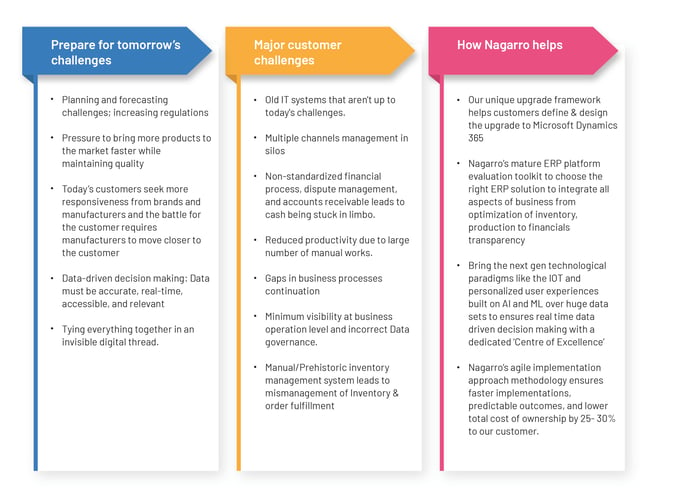 Solving the enigma
As a global Dynamics partner, Nagarro offers implementation, upgrade, and support services for Microsoft Dynamics D365 on-premises and Cloud platform solutions, which are designed to help customers as per the industry best practices and business needs.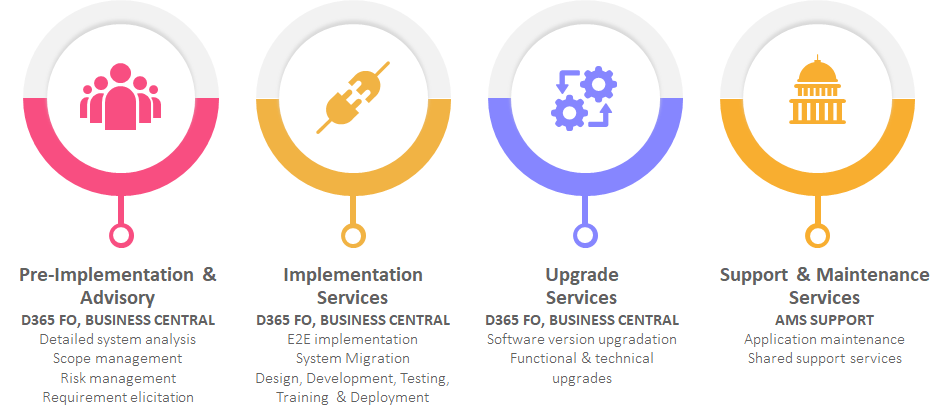 Our Microsoft Dynamics ERP product portfolio

The Nagarro advantage
Nagarro ensures successful delivery with an agile implementation approach and 100% Microsoft Dynamics 365 certified team powered by a dedicated Center of Excellence team for Microsoft Dynamics and domain experts, who delivers better value to our customers. Our approach focuses on collaboration, prioritization, keeping the customer's business needs in forefront, and providing greater flexibility through the build phase during project implementation.
Our Microsoft Dynamics expertise clubbed with our Dynamics CRM practice collectively offers our customer a connected world.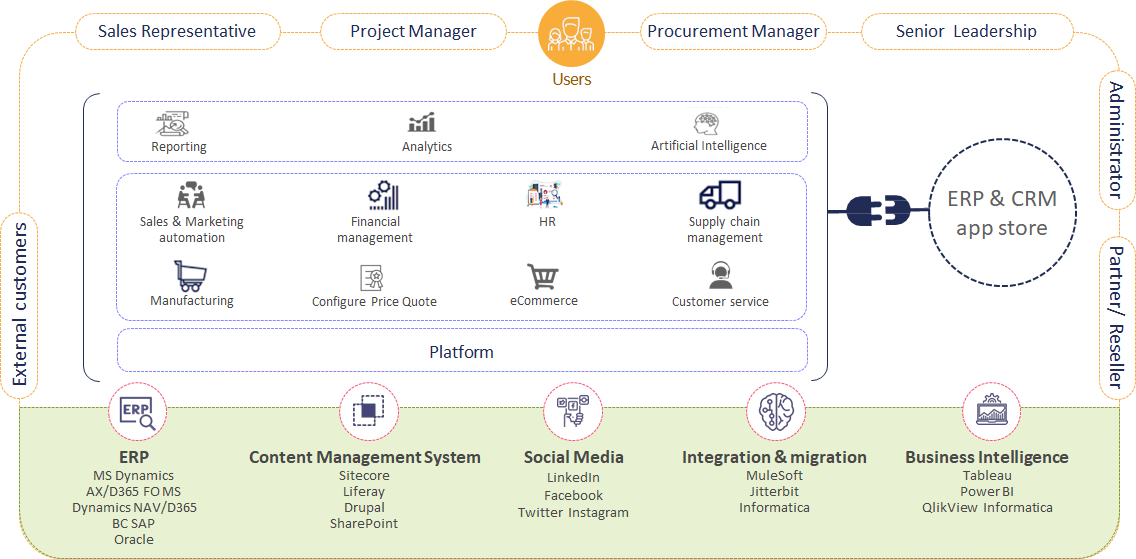 Our approach involves enabling the client's business globally in enterprise solutions as part of their digital transformation journey. We aim at a value-driven approach with implementation of next-generation user experience of Cloud-based Dynamics 365 FO and Microsoft Dynamics Business Central.
We bring value to our customer every day:

Let's get started with a workshop to understand your needs and demonstrate our Microsoft Dynamics expertise.