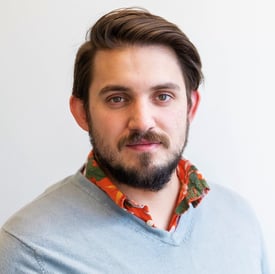 Daniel Eder works as Agile Catalyst for NAGARRO Austria. He works with teams and leaders to build high-performance organizations. Prior to that, he worked in various roles - from developer, scrum master, and product owner to team lead and agile project manager to agile coach and consultant.
He now brings this accumulated experience to his coaching activities.
"In leadership, I value courage, trust and openness to promote and develop an agile mindset. The days of the mandate of command and control, process-oriented management are over. Individuals and interactions and the desire for excellence must be at the heart of developing organisations where committed employees are successful and thus enable high customer satisfaction!"