Ludwig Brünnig
​​​​​​​​​​​Global Business Units​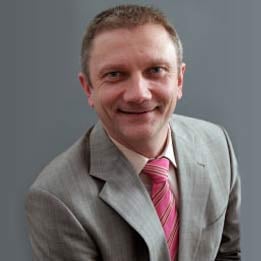 Nagarro leverages its flat hierarchy and motivated employees to offer innovative and flexible solutions to its customers. This calls for a lot of self-reliant and creative activity, which in turn contributes to a dynamic work environment.
Ludwig Brünnig is responsible for the AMS global business unit at Nagarro. He is also responsible for the administrative aspects of Nagarro Germany and - with Alin Marconi - of Nagarro Romania. He has been part of the Nagarro constellation since 2003, when he joined SOFTCON in Munich to run user support, application management, custom software development and Enterprise Content Management.
Ludwig began his professional career as a trained technician in the telecommunications sector. He has worked in many countries for companies like Deutsche Telekom and Siemens in the areas of service, product launch and project management.