Ashok Thomas
Process & Quality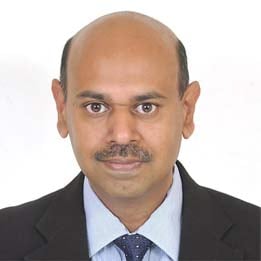 Our employees live and breathe the Nagarro Way for delighting our customers, which is to be fiercely customer centric, to be flexible, agile, responsive, and transparent and to be the brightest minds.
Ashok Thomas is responsible for the design, implementation and sustenance of the process and information security framework for Nagarro's delivery and support functions. He is a member of Nagarro's Central Governance, which monitors the functioning of the delivery organization. He is also responsible for managing Nagarro's certifications and has steered the organization to the CMMi Maturity Level 5 rating, the ISAE 3402 Type II unqualified report, and the ISO 27001 certification.
Prior to joining Nagarro, Ashok has managed consulting engagements in India for MNI Partners, run operations for Dextrous Faber, a Bangalore apparel factory, and headed India operations for SupplyChainge, a US supply chain optimization company. He has consulted in operations management and process improvement across diverse industries in many countries including the US, Germany, Austria, China, Taiwan, Kenya, Sri Lanka, Cambodia, and India. Ashok holds a bachelor's degree in Mechanical Engineering from Calicut University.
Blogs:
a) Balancing process and agility in a growing organization
b) What is the hallmark of process maturity?