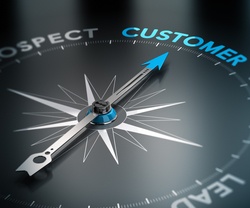 Salesforce and Nagarro have been together for the past 4 years and this partnership stems from the shared qualities of innovation, trust, and agility. The relationship has been a symbiotic one wherein both have collaborated and helped each other to grow. The latest report by IDC shared in the press release only reaffirms this belief and shows how the Salesforce ecosystem has truly evolved . According to the report, "The Salesforce environment will generate about $389 billion and around 1.9 million jobs and to put that into perspective if it was a country it would rank 31st in the world. By 2020, for every dollar earned by Salesforce, the company's ecosystem will gain $4.14."
Salesforce and Nagarro fit together like hand in glove. Salesforce practice at Nagarro was started around 4 years ago with merely 2 people that has now grown into a team of 45+ Salesforce certified consultants. So, how did we achieve this tremendous growth? Well, by having a customer-centric focus, a zeal for learning and a 'can do' attitude.
Our success story
The Salesforce ecosystem gives tremendous capabilities to its partners in terms of learning and innovation. We are excited and curious to know about the future roadmap considering Salesforce's growth over the past 10 years. Our customer's association with Nagarro and Salesforce grows stronger with several happy Salesforce customers. One such success story is of a client who wanted to merge and migrate service processes from an instance of Legacy support system owned by them with the Salesforce service cloud instance of a company it had recently acquired, Nagarro ensured the smoother transition from Legacy support system to Salesforce by utilizing Salesforce service cloud and community cloud. Service cloud console and knowledge management give additional edge to Salesforce service cloud implementation. The following key features were implemented:
Entitlement Process to monitor the SLA's for Support engineers and ensure customer satisfaction in terms of response time.
Knowledge Management for support agents in Salesforce for a quick resolution and for customers on Salesforce community for self-service to ensure less ticket creation from customers.
FTP - Integration with Salesforce which enabled them to upload files of any size across the globe into windows share drive directly from Salesforce hence keeping storage costs to a minimum.
SFDC- JIRA Integration helped internal IT team support team to track bugs in JIRA which were created from Salesforce.
Data migration through Jitterbit ensured seamless extraction, transformation, and loading of data from MSSQL server to Salesforce.
Service cloud console helped increase productivity and reduce the turnaround time of Support Agents.
Used selenium scripts to test Salesforce functionality in no time thereby reducing QA time of the project.
Nagarro actively contributes to the growth in various streams of the ecosystem by:
Sponsoring Salesforce customer company tour for Nordics in Stockholm, Sweden, and Munich Germany in 2015
Initiating collaboration between Salesforce partners in North India. Nagarro's colleague Vinod Kumar is a leader of Salesforce North India Partner user group
Actively and closely working with New Delhi Salesforce developer user group to host Salesforce meet ups in Delhi NCR region such as Salesforce technical sessions, Live streaming of Trailhead DX
Sponsoring and hosting the first ever TRAILHEADATHON in collaboration with New Delhi Salesforce developer group
Actively participating in Salesforce Answer community to help other developers, admins or customers solve problems
Participating in Dreamforce event from the past 3 years
Actively participating in CeBIT event in Hanover, Germany.
Nagarro contributes to Women In Technology (WIT) initiative from Salesforce. Nagarro's colleague Nimisha Bhatnagar is the leader of Salesforce WIT Jaipur group.
We at Nagarro strive to stay at the vanguard of technology by keeping ourselves up-to-date with the latest trends and innovations. Being a Salesforce silver consulting partner, we are quite active on the Salesforce partner community completing various trainings and conversing with other partners regarding new & upcoming features. Our developers, architects, testers and managers remain fully aware of the latest and greatest Salesforce features by constantly answering and asking questions on the Salesforce success community, attending webinars, via twitter, direct hands-on experience in pre-release orgs, finishing trailhead challenges, attending various events like Dreamforce & meetups. Twitter is constantly used to reach out to the Salesforce community. Our twitter handle is @NagarroSFDC which keeps us up-to-date with the latest information in the Salesforce world.
Customer satisfaction is one of the cornerstones of our core values which is achieved by having certified Salesforce professionals, conducting internal trainings, strong code reviews, and audits. A lot of time & effort has also gone into setting up Salesforce COEs which are the engine for Nagarro's Salesforce innovation and learning. These COEs are set-up entirely dedicated to creating expertise in various Salesforce products for various domains including Health, Finance, IoT, and more. Nagarro has even invested in several internal events such as Hackathon, Business Idea Challenge which are platforms for innovation and learning. In fact, additional Salesforce development centers have been set up in Jaipur, Romania & Mexico with a view to provide an onshore, offshore or hybrid model of development for our customers. Thus, by implementing the latest and the best technologies, we aim to keep ourselves future ready for our customer to help them achieve new heights irrespective of the domain.