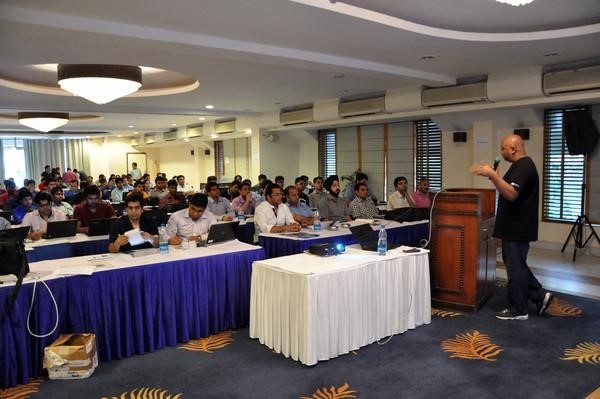 Gurgaon Salesforce developer group met for "Salesforce 1 Developer Week" on 1st May 2014 at Unitech Club Patio, Gurgaon. Salesforce1 Developer Week is organized by Salesforce.com worldwide
to introduce the developer community to Salesforce1 platform, primarily used for developing mobile applications.
It was one of the largest Salesforce developer meet in Gurgaon with more than 180 people attending the event from companies such as Deloitte, HCL, and Accenture. The biggest draw of the event was Mr. Raja Rao, an evangelist widely respected in the Salesforce community, who came from from Salesforce headquarters in San Francisco for this event.
The event was kicked off by presenting the benefits and ease of use of Salesforce1 app. During the session, our team developed fully functional, professional apps within minutes using this platform. At the end of the session, there was an open discussion on how Saleforce1 platform can be leveraged to cater to the business needs of an organization.
Nagarro Salesforce team held in-depth discussion with the community to get insights into developing real-time mobile applications in Salesforce1. It was an excellent learning experience for the team along with a lot of networking opportunities.